Gatlinburg, TN Visitor's Guide
Gatlinburg, Tennessee, also known as the "Gateway to the Smoky Mountains," is nestled in the mountains of East Tennessee, at the foot of Mt. LeConte. This resort-like village truly has it all. With awe-inspiring landscapes, an interesting past and story to tell, great shopping, and an almost unlimited amount of activities and things to do, there's something for everyone in your crew.

Gatlinburg, Tennessee, is filled with adventure, wonder, and excitement. Imagine seeing a majestic bald eagle flying overhead, enjoying local shops and vendors throughout the heart of the city, and taking a lift over the mountain tops for the view of a lifetime - all in the same day. Who says you can't have it all? Gatlinburg offers everything from outdoor adventures, kid-friendly activities, scenic views, and a lively downtown that keeps visitors coming back for more.


Best Sellers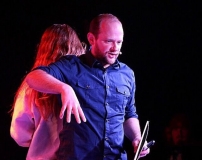 more photos
Can mentalist Erik Dobell really read minds? Can comedian Chris Collins really do magic? Bring the family and find out... Details
Book Online & Save $2/Ticket!
1.5 Hours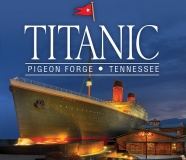 more photos
Everyone knows the name TITANIC. Everyone knows TITANIC hit an Iceberg. Everyone knows TITANIC sank. But there is so... Details
JUST LISTED! BOOK A FAMILY PASS & SAVE $17!
2-Hrs.